Getting The Hack of "Hack"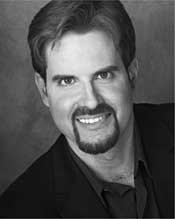 As a child growing up in North Philadelphia in the tumultuous '60's, I recall walking home from grade school at the 5200 block of Broad St. (Holy Child Parish), along Old York Road and then eventually finding my way to the "Chew & Olney" section where the imposing Einstein Hospital Northern Division stood cattycorner across my block of N.11th St. Those walks were not always without incident, as on two occasions I was threatened at knife-point to surrender a nickel or a dime; once I came upon an injured senior citizen who was left bleeding on the pavement outside an old-age home.
These and other stark images stayed with me after my family left this "City of Brotherly Love" in 1972. Dad had 47 acres in Green Lane, which might as well have been a world away from Philly and those bittersweet memories. Despite a few jaunts down to my hometown to see a Phillies game at the Vet or catch a First Union concert with friends, my Philly Fever had waned. It was replaced in the '80's by my attraction to the Lehigh Valley and eventually New York City as areas to ply my craft as a musician/actor. It would not be until a music gig at the Park Hyatt Hotel in Philadelphia last September which would finally bring me back to the Broad Street I used to walk as a child. And my long dry spell away from my backyard was like exiting a desert and drinking my fill of the New City of Philly with all of its cultural mecca beckoning me.
I walked through the cavernous Kimmel Center and vowed that I would rediscover this new bustling town. Within a week, Mike Lemon Casting, the largest Philly Casting Office—called me to come in to do some "extra" work on a CBS show called Hack. All of a sudden I had a reason to go back to Philly—as my art demanded I do so.
Hack is the first network TV series to be completely shot in Philadelphia. It's star, David Morse, moved to Philly in 1994 after an earthquake destroyed his Sherman Oaks, CA home; Susan, his wife of 20 years, is from Philly. It was Morse who insisted as a prerequisite to his taking the lead role of cab driver Mike Olshansky that the show be entirely produced in Philadelphia. And so the episodes are teeming with wonderful background exteriors of Historic Old City and Rittenhouse Square, hotels such as the Omni and Loews figure prominently in the action. Little did I know that I was to report to the now defunked Philly Civic Center for my first episode of what would be three that I would do.
It was my senior year in high school when I appeared in a May 1979 teachers convention gala show at the Civic Center where I was one of three narrators and sang a Manilow song in front of 5,000 people. 23 years later the innerds of the Center would be transformed into a makeshift morgue for a scene in Hack episode # 8 called Songs In the Night.
Originally when Mike Lemon Casting contacted me it was to be one of 4 "dead people" at this morgue, but I was thankfully upgraded to a doctor the day before the shoot. Calltime was 8AM; on this particular day torrential downpours accompanied my ride down the Schuykill. After much inquiry into finding a parking lot close enough to the Center, I trudged my wardrobe and flimsy umbrella through the driving rain. Upon entering the center I was directed to "Mark" who administered to all of the background actors. I was given an "extra voucher" form to be filled out; it would be collected from us at day's end and submitted so we could get paid for our time in the spotlight.
I had been "SAG-waivered" for this and the 2 future episodes which meant I received Screen Actors Guild wages for the day—115.00 plus overtime. This has enabled me to join SAG as you only need 3 waivers to do so.
Hack has employed some 3,000 extras—an average of 25 a day. Since their pool of SAG actors is smaller than NYC, they must "waive" a few in at SAG rates to reach a daily quota of SAG actors—thus I lucked out.
What I remember most about my first day (besides finally meeting former WMMR DJ Cyndy Drue who I used to send original music to in the '80's—she was an extra that day, also) was the craft-supply tables and sit down lunch. The abundance of food was staggering—including lobster tail! It was not until 2:30 PM that my "doctor" role was shot, I donned a white coat and walked behind a window. When I viewed the scene on its airdate of November 15, a white blur behind David Morse was the extent of my Hack debut—a pedestrian scene shot on a bridge at 23rd & Chestnut at 9:30 PM would be scrapped—and so when I signed out at 11:30PM, I had logged 14.5 hours on the set, which after taxes, netted me a whopping 268.00 for the day! Not bad for a white blur.
My second Hack experience, episode #11 (Obsession) co-starred ex-Spin City star Jennifer Esposito. This was a 7:30 PM call at the Omni Hotel at 4th & Chestnut—I would be an "upscale hotel guest." We were all holed up in a suite on the 12th floor, and once again the actors life of "Hurry up and wait" rang true. As a dozen of us swapped show biz stories and agent phone numbers, Mark would check back intermittently to make sure we were still present and accounted for. At 12:30 AM we were all carted to 2nd Street where we dined and drank on Hack's budget at the Continental Martini Bar. Upon our return to the Omni, we would wait again until 2:30 AM before we were called down to the lobby to "perform."
David Morse and co-star Andre Braugher were looking haggard as they shot the climactic scenes where they apprehend Espositos' stalker on the 12th floor. I would be seen in the subsequent airing on Dec.20 as a passerby outside of the Omni as Morse rushes out of the hotel to buy flowers from a delivery van. I remember from that shoot that Andre was singing Oleta Adams' "Get Here If you Can" rather well on his downtime. I asked him as I signed out at 4:30 AM while he lay motionless on a lobby couch whether he sang professionally—he assured me that it was just for his own amusement. I heard while doing my 3rd episode that they would go until 7:30 AM that morning—and you say show biz is glamourous?
Hack was originally to have only 15 episodes—but due to it's ratings success 9 more shows would be added—to be shot throughout the spring of 2003. I was to do episode #15 (Brothers in Arms) playing a Philly cop this time. Calltime was 10:30 AM on January 14 at 440 N. 15th St that was the building that housed the police precinct shots.
This was a brutally cold day; I was one of 4 cops added to the already dozen that were working that morning on the set. Wardrobe and props trailers waited for us a good brisk walk away on 16th St; we would learn that they were out of cop pants, and so our waiting ensued. Again craft-service tables and a gourmet buffet lunch provided solace—we also recognized Chad Lowe having a smoke on break so we surmised that he would be a major co-star on this episode. Not until 5:00PM would some cop pants be available, and so we went back to the trailer—two of us received NYC badges as they were out of Philly badges, and my heavy, over-sized cop belt with gun and holster took some time for the crew to adhere to my torso.
On return to the set, two of the four got in most of the action as I and a NYC actor "Jason" waited our turn. Our handicap was that our hair and especially my goatee argued against us being valid cops on a cosmetic level. Finally, by 8:30 PM, we were inserted into some "walking behind a precinct door with a window" scene that will obviously not garner me an Emmy nomination. But Jason and I, along with the cast, were released at 9PM—and we consoled ourselves in knowing that as Mark signed our vouchers—he and I had just done our 3rd SAG-waivered show—and so we could now join that venerable Screen Actors Guild organization.
As I left 15th and Broad that evening, I drove around my city a bit to try to find a restaurant to chill in—after an exhausting half-hour I noticed that my journey down JFK Blvd. led me to a one-way that flushed me out onto 76 West whether I liked it or not. I resigned myself to taking it and decided I'd return soon again on a more-rested day to re-explore my hometown. And if you'll excuse the hackneyed expression, I thought to myself that I finally could hack this city. And I have Hack to thank for it.
~Jim Loftus (484) 716-4546